Acura

Audi

Honda

Infiniti

Lexus

Mazda

Mitsubishi

Nissan

Saab

Subaru

Sunbeam

Suzuki

Toyota

Triumph

Volkswagen

Volvo
Saab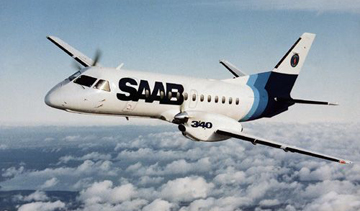 Saab is definitely one of my all time favorite manufacturers. I have no idea how many Saabs I have owned; it has been too many to count. When I started working as a mechanic (now we call ourselves technicians...) the brand new 95's and 96's and Sonnetts were coasting around. As the models changed and improved, so did we.

As an independent repair shop, we can offer you choices the dealer won't. It goes back to our philosophy of matching the repair to both the car and its owner when appropriate. And, we offer the personal touch that is too often lacking in our go go, rush rush culture.

A very good example of the difference between us and the dealers is the heater repair for the 9 5 heater box. The official factory repair is thousands of dollars, requiring the removal of the dashboard. Our solution to the same problem is is to install an aftermarket part into the system, and clean the sticky parts which caused the problem in the first place. The total cost is under four hundred dollars.We are also much more likely to offer the option of a remanufactured or a used computer right out of the gate instead of trying to get the customer to pop for a new one at significantly greater cost.

We were one of the first independent repair shops to invest in the factory scan tool for Saabs. (I would like to say we were the first, but I can't verify that...) Regardless, it shows our committment to being able to fix your Saab completely and cost effectively. With the latest factory scan tool (the Tech II as of this writing) we are fully capable of performing all of the operations that may be needed on your car. From making electronic keys, to officiating at the "marriage" (yes, that is what it's called!) of your new radio to the dashboard, we do it all.

I still remember the first time I was assigned to remove an engine from a Sonett. Hmm, won't fit out the top, the bottom is tight as a drum. Needless to say, we figured it out. The whole front of the car, fenders and all, comes off as a unit. If I rememember correctly, that was about the time STAR WARS (the original, of course) hit the big screen. It was indeed a long time ago...
What we do and recent projects:

Old Saabs:
DOT 5 brake conversions
Full mechanical restorations
Performance clutches
Transmission Overhauls (most mocels)

More recent Saabs:
Pretty much everything except painting, including:
9 3 and 9000 limited slip differentials upgrades
Engine overhauls
Used engines
Custom programming for all computer systems
Remanufactured computers
Listen well
LINKS TO SAAB WEB SITES:
Minnesota SAAB Club